Working to Change the World
In 2022 we published the second annual edition of our Working to Change the World Plan and 2021-22 ESG Report.
The report details our commitment to shaping a more sustainable future for all and tracks progress against our three pillars: how we are caring for the Planet, amplifying our impact on People & Prosperity, and adhering to strong Principles of Governance with new awareness and urgency.
Our Plan
Our Working to Change the World Plan is embedded into our business plan and the three pillars of our strategy – Planet, People & Prosperity, and Principles of Governance – address the most urgent issues we face and focus on where we can make the most impact, from climate change to the skills shortage.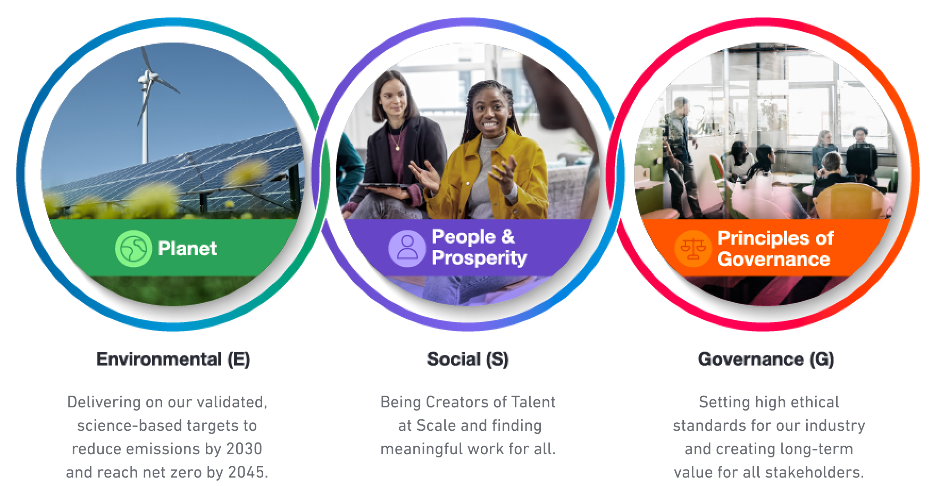 "To be truly sustainable, our ESG strategy must be embedded in our business strategy. We believe ESG is neither a bolt-on, an outcome, a nice-to-have or a fad. It's a journey, in good times and during challenges, and the only way of doing business to create broader shared value for all."
Jonas Prising
Chairman & CEO, ManpowerGroup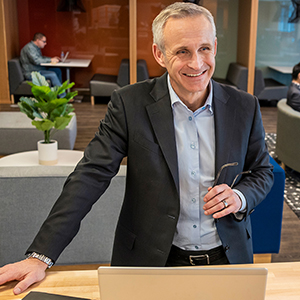 We Believe in the Power of Partnerships
Our Working to Change the World Plan serves as a unifying force, because we believe the future is built on partnerships and on all we can achieve collectively to create positive social change.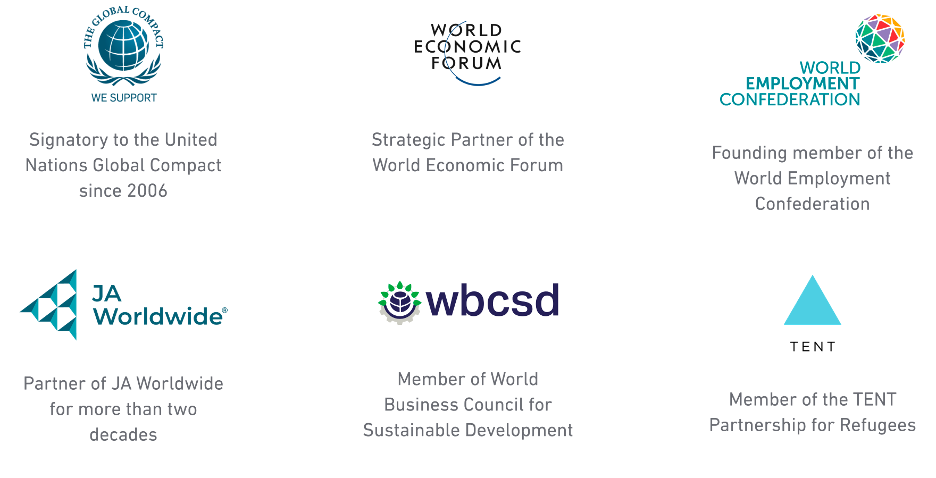 Globally Recognized Leaders
We are proud to be recognized for our ethical, responsible business practices and our commitment to driving positive change in the communities we serve.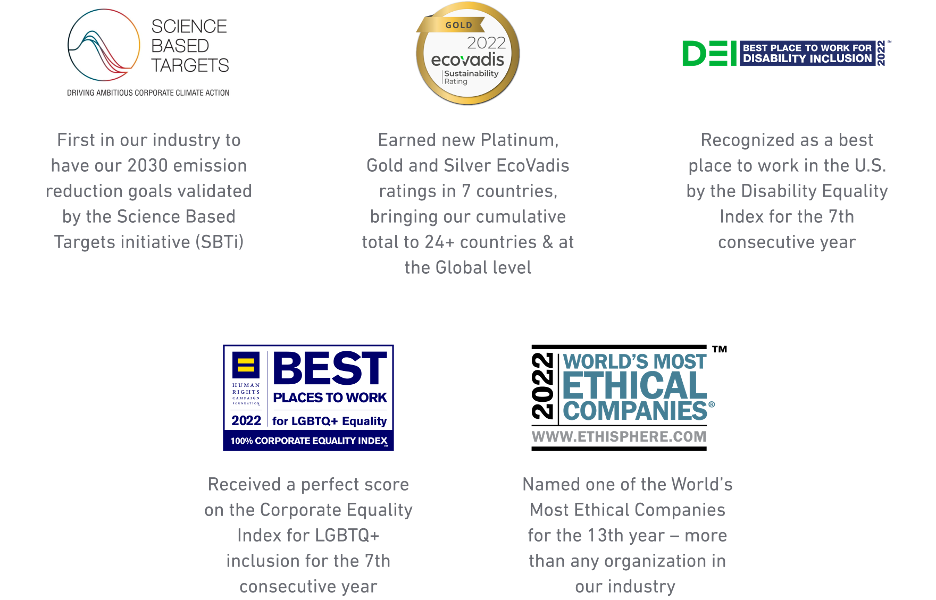 2022 Highlights
Planet

People & Prosperity

Principles of Governance